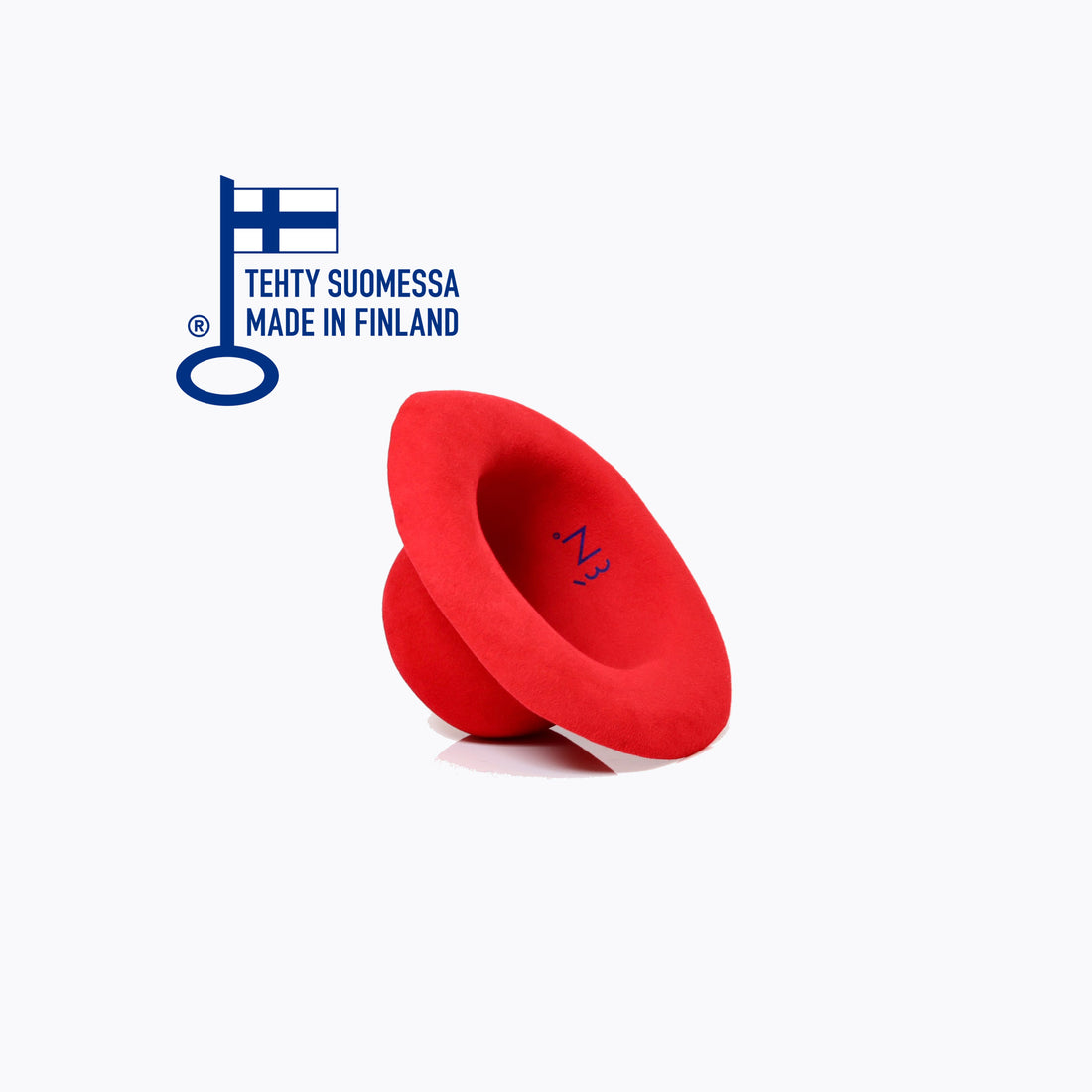 The Association for Finnish Work has awarded éN Hats the Key flag symbol in recognition of a product made in Finland. éN Hats brim hat brand focuses on a distinctly modern, un-constructed way of making hats. éN hats express that rare combination of intelligence and raw beauty, providing artisanal, hand-made millinery for the discerning gentlewoman and gentleman.
The Key Flag is a sign of Finnish work. The symbol can be awarded to a product that has been made in Finland. In addition, the right to use Key Flag Symbol can be awarded to products with a minimum domestic content of 50 percent of its break-even cost. The calculation takes into consideration all costs related to the product.
"Product origin is important for our customers. Making éN Hats in Finland signals quality and responsibility." - CEO, Jussi Tiilikka
As a member of the Association for Finnish Work, éN Hats is committed to sustainability throughout its production and partner network, as well as taking care of the wellbeing and parity of its employees.
The Key Flag symbol is very well known. According to a study conducted by the Association for Finnish Work, practically all Finnish consumers and business executives know the Key Flag symbol. The majority of Finns (75 %) also state that the Key Flag symbol has a positive impact on purchasing decisions. 
Marketing Manager Reetta Mentu of the Association for Finnish Work states that people regard buying a domestic service as a way of influencing society and a value choice that contributes to Finnish competitiveness and prosperity.
"Consumers associate the Key Flag symbol with a positive image of domestic quality, reliability, safety, responsibility and employment. With the Key Flag symbol, companies can communicate important values to consumers and clients. 92 percent of companies that have been awarded the Key Flag symbol state that the symbol supports the sales of products and services," tells Reetta Mentu.
Additional information
Jussi Tiilikka, CEO, éN Hats, tel. +358 40 579 2973, jussi@enhats.com
Reetta Mentu, Marketing Manager, The Association for Finnish Work, tel. +358 50 561 5030, reetta.mentu@suomalainentyo.fi
The Key Flag symbol is a mark of origin awarded to products made in Finland and services produced in Finland. The Key Flag symbol is carried by over 5000 different products, product groups and services. www.suomalainentyo.fi/yrityksille/avainlippu/
The Association for Finnish Work strives to increase appreciation and to ensure the success of Finnish work. The Association manages symbols that tell of Finnish work, influence purchase decisions to preserve jobs and create new ones.